Ceresit ZU White Polystyrene and Reinforced Mesh Adhesive - Base Coat Render - 25kg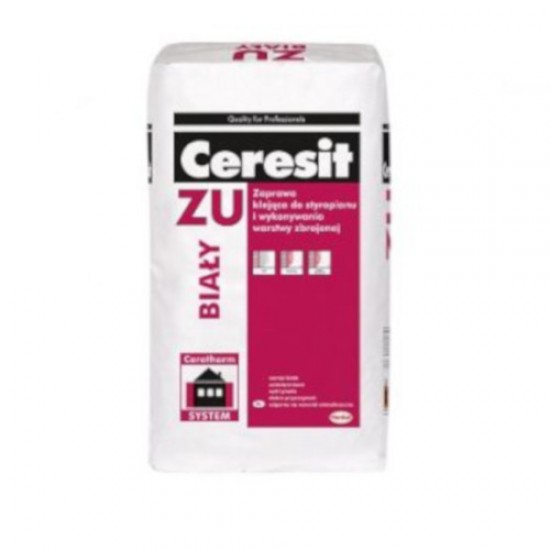 Ceresit ZU White Polystyrene and Reinforced Mesh Adhesive - Base Coat Render - 25kg
Stock:

In stock, 1-2 days

Model:

25

Weight:

25.00kg

Ceresit
Ceresit ZU White Polystyrene and Reinforced Mesh Adhesive - Base Coat Render - 25kg
Ceresit ZU White is used to fix using polystyrene boards in external thermal insulation composite systems. It is a component of Ceresit Ceretherm Premium system. Ceresit ZU White is also used for fixing reinforcing protection mesh layer. It is used in new build as well as for thermo-renovation of existing buildings.
CHARACTERISTICS

Resistant to weather conditions,
High adhesion,
Highly elastic,
Flexible,
Durable,
Machine and manual application.

APPLICATIONS
External wall EPS insulation system
INSTALLATION
Fixing polystyrene boards.
Applly band of 3-4cm wide on the perimeter of the board and several blobs in the centre.
Press the board to the wall with a long float. Properly applied mortar after pressing the board to the wall should cover min. 40% of its area.
The boards should be fixed closely to each other in one plane, with the horizontal joints in different levels.

Installing the reinforced mesh.
Add the adhesive with a notched trowel on to the surface polystyrene boards.
Press the mesh on the fresh mortar until it is no longer visible.
Thin coat render can be made after approx. 24 hours from the application of the reinforcement layer.