Insulation Boards
Types of External Wall Insulation Boards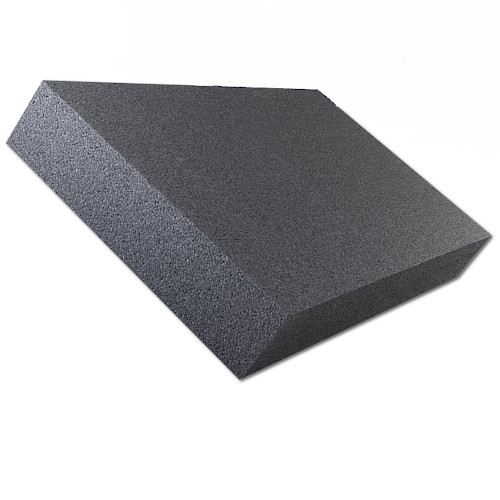 Polystyrene Boards,
Phenolic Boards,
Rock Wool Slabs
Polystyrene Insulation Boards
Extruded polystyrene is made by mixing polystyrene pellets with various ingredients inside a covered metal tank, and then a blowing agent is then injected into the mixture to form gas bubbles and forced to a shaping die. When cooled, it produces a closed cell foam slab that is cut later to boards of given thickness. This rigid insulation board is water resistant.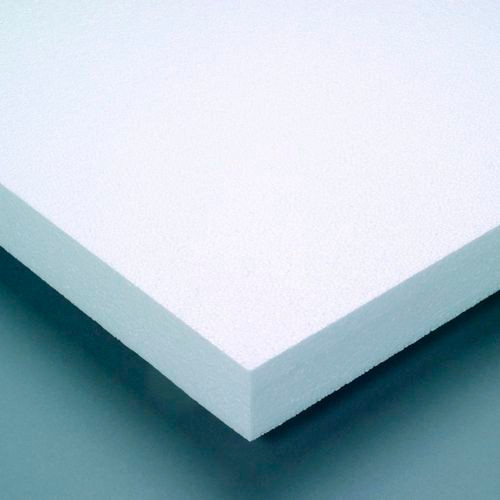 Expanded polystyrene is made from expandable polystyrene and an expansion agent. It is heated in pre-expanders with steam at temperatures of between 80-100C. During this process of pre-expansion the compact beads grows into cellular beads with small closed cells that hold air in their interior. The size of expansion is pre-determined. On cooling, the beads achieve a greater mechanical elasticity and improved expansion capacity. Then the beads are transported to moulds where they are again subjected to steam and they bind together to become large blocks. They are later sectioned to boards of required thickness.
Extruded polystyrene boards are denser and stronger in compression than the expanded polystyrene boards, and has a lower thermal conductivity. It is a closed cell structure with very low water absorption and vapour transmission properties.
CHARACTERISTICS
Lightweight and ease of handling and installation,
Low thermal conductivity,
Has excellent mechanical properties,
Low water absorption,
Unaffected by damp, humidity or moisture,
Chemical resistant,
Ageing resistant,
Resistant to fungi or parasites as they find no nutritional value in the material.
Phenolic Insulation Boards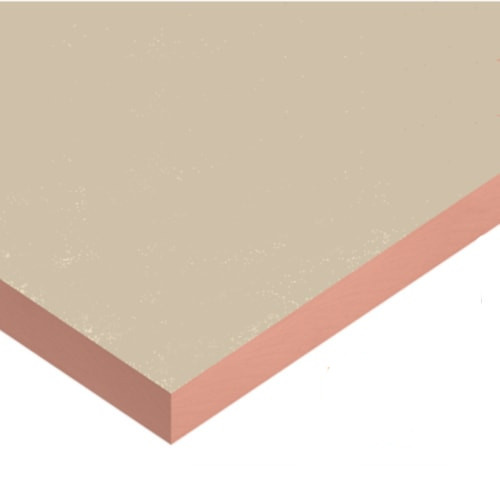 Phenolic insulation boards offer excellent thermal insulating properties due to the very low thermal conductivity of phenolic foam and allows specified thermal performance targets to be achieved with minimal thickness of insulation. This is particularly significant where space saving is important. Phenolic insulation boards are usually come with factory installed reflective foil on both faces can act as a radiant barrier improving the thermal performance of the insulation boards. Phenolic boards are used in external wall insulation with render.
Characteristics

Has a high closed cell content and fine cell structure,
Good compressive strength,
Has very low thermal conductivity,
Lightweight, easy to handle and install,
Resistant to fungus, mould growth and will not sustain vermin,
Highly resistant to moisture penetration,
Has better fire properties,
Can be used where a self extinguishing, low smoke emission, material is required,
Recyclable.
Rock wool insulation boards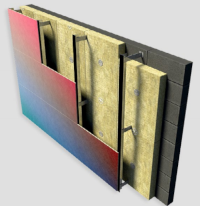 A specialised dual density rock wool board can be used for external wall insulation, where the higher density face of the board can take renders directly, while the lover density inner face can accommodate slight imperfections in the fabric of the building. By using these Dual Density boards for your external wall insulation system, you also gain the added benefit of acoustic insulation -- the open porous structure of the rock wool can absorb and reduce the impact of sound, enabling homeowners to enjoy a comfortable, quiet internal environment. Rock wool is made from molten volcanic rocks, a natural material, therefore completely non-combustible. They have achieved a Euroclass rating of A1 for non-combustibility, the highest rating that an insulation material can achieve. The dual density board can also be used as insulation behind the rainscreen sheeting and cladding.
Characteristics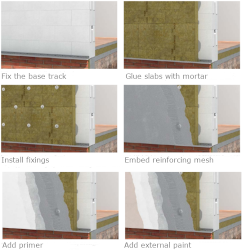 Excellent thermal and acoustic performance,
Higher density top surface,
Render can be applied directly,
Easy to handle and install without gaps,
Breathable,
Can prevent surface and interstitial condensation,
Can be applied to a wide range of substrates,
Protects the fabric of the building,
Classified as non-combustible,
Zero Ozone Depleting Potential (ODP) or Global Warming Potential (GWP).

CHOOSE MANUFACTURERS or scroll down to see products
Showing 1 to 9 of 9 (1 Pages)