Aquapanel Knauf
Knauf Aquapanel Exterior Wall System helps to step away from traditional thinking and conventional construction methods. It is a complete and lightweight system, strong and versatile and of high performance. Aquapanel can be shaped and curved into imaginative designs, allowing for striking architectural features to be formed. It can be painted, rendered, tiled or fixed over with decorative cladding. It can be used to create facade systems and repurpose old buildings and extend their lifespan.
Knauf Aquapanel Exterior board provides a solid, dry base that can withstand the extreme weathering effects of wind, rain and snow. It can be used for exterior walls in ventilated systems,exterior ceilings and soffits. Knauf Aquapanel Exterior board can be left unfinished for up to six months, maximising the efficiency of the project schedule. Knauf Aquapanel Exterior Wall System provides a fast, high quality and extremely economical alternative to traditional methods of construction.
Types of Knauf Exterior Wall System
Drywall
Rear-ventilated rainscreen facade
Knauf Exterior Wall – Drywall System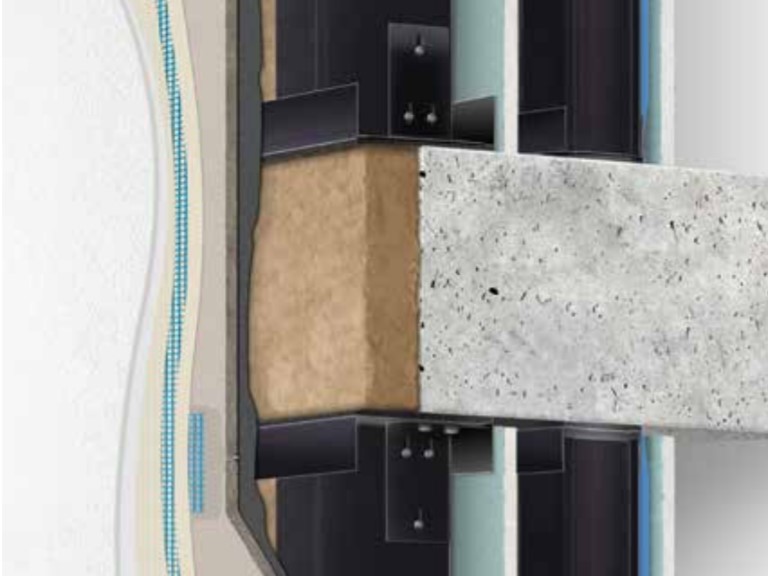 Drywall systems are available as single stud or double stud solutions. It is most commonly used in skeleton constructions comprising reinforced concrete, but also suitable for timber or steel-frame constructions.

Knauf Exterior Wall – Rear-ventilated Rainscreen Facade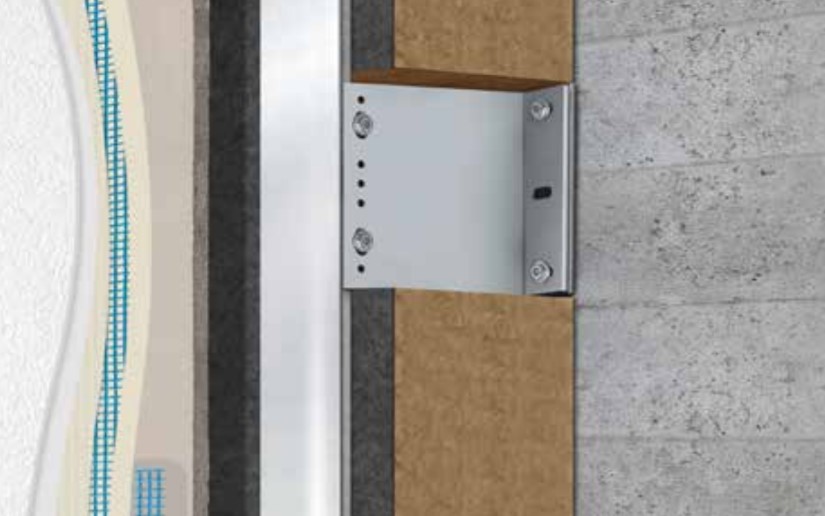 Rainscreen facades are used above solid substructures such as brick or concrete, where the thermal insulation is separated from the weather protection Aquapanel system ensuring a constant flow of air in the ventilated space to remove moisture from the building and to optimise indoor climate.
Curved walling

The bending radius of the full Aquapanel Exterior board is 3 metres, while with 300 mm strips, you can get 1m radius. A variety of curved shapes and creative designs, including domes and arches can be achieved. It's also possible to create different interiors and exteriors, for example a wall that's concave on the outside, and convex on the inside, by using double studs.
Knauf Aquapanel Exterior Wall System is easy to use and can be carried out by a single trade with less risk as well as a streamlined construction process. It's components are light and easy to handle and result in the fast closing of the building envelope. The core component of Knauf Exterior Wall System is the lightweight Aquapanel Cement Board Outdoor board, hence significantly less bearing load in both primary construction and foundation works, meaning less costs.
CHARACTERISTICS
100% water-resistant,
Dimensional stability,
Mould and mildew resistant,
Excellent freeze-thaw cycle,
Non-combustible (A1),
Robust and reliable,
Safe and hygienic material,
Lightweight cement board – less effort in handling,
Easy to cut using a simple score and snap technique,
No pre-drilling required,
Bending radius of 3 m at full board size, and 1 m with 300 mm wide strips
Aquapanel Accessories
Aquapanel Mai Screws,
Aquapanel Rustproof Screws,
Aquapanel Joint Filler,
Aquapanel Joint Tape,
Aquapanel Exterior Reinforcing Tape
CHOOSE MANUFACTURERS or scroll down to see products