12mm Cedral Click - Fibre Cement Tongue and Groove Cladding Board - Wood Effect
12mm Cedral Click - Fibre Cement Tongue and Groove Cladding Board - Wood Effect
Fire Rating (Reaction to Fire): A2(Limited combustibility)
12mm Cedral Click is a flush fitting, tongue and groove fibre cement cladding board with the visual appeal of natural timber, an ideal low maintenance, rot free alternative to traditional timber cladding. Once installed, the external surface would be flush fit and give a natural timber look. Cedral Click is installed to the ventilated rainscreen principle - air can flow in at the base of the system, behind the cladding and then out, over the top, enabling the system to remove moisture.
Usage: 1.64 boards per m2. It is advisable to add 5-10% wastage allowance and add extra boards for window reveals when ordering. Cedral Click is available in 10 factory applied colours. Other colours are subject to minimum order quantities and extended lead times.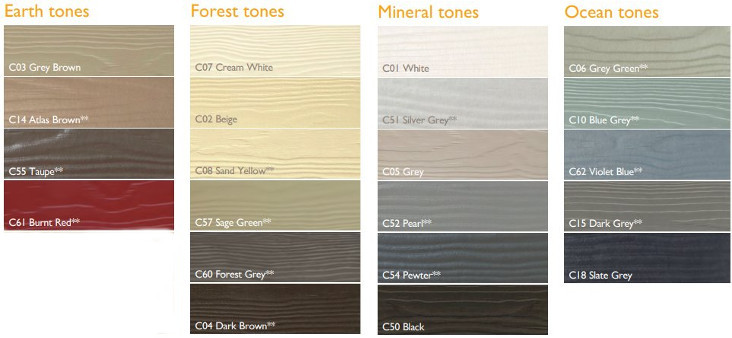 Available in two finishes: timber and smooth textures. Smooth Cedral planks are available in full pallet quantity and extended lead time. Please check by phoning in.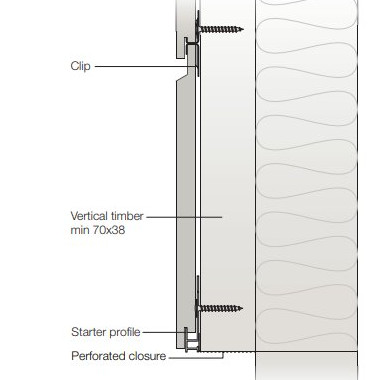 CHARACTERISTICS
Visual appeal of natural timber,
Colour fast,
Easily cut and install,
Stands up to the harshest weather conditions,
Resistant to rot,
Immune to attack by pests and insects,
Low maintenance,
Limited combustibility,
BBA certified,
Installed life expectancy of at least 50 years,
Recyclable.

INSTALLATION
Position and fix the vertical battens spaced at maximum of 600mm,
Attach perforated closures to top and bottom of battens,
Fix vertical profiles and horizontal starter profiles,
Fix Cedral Click planks, where needed cut to size,
Fix Cedral Click Clips,

Fix other detailing.
CERTIFICATION

A+ rating in the BREs Green Guide to Specification,

BBA Certificate No. 06/4299