Ventilated Cladding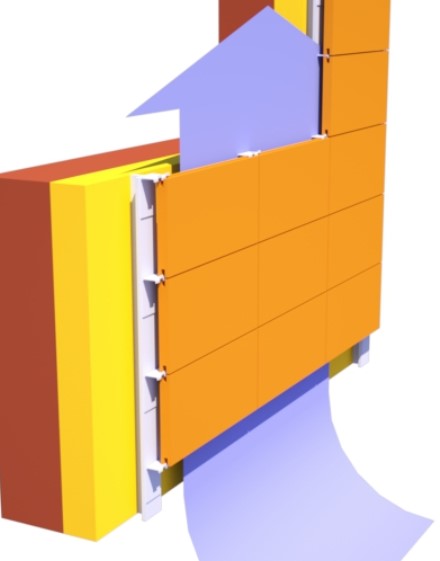 Ventilated Cladding of the facade creates a ventilated chamber between the cladding and the insulation, eliminating condensation problems, eventual thermal bridges, helping to achieve excellent thermal behaviour of the building. With a ventilated system, the exterior wall and the insulation can be protected. Due to the heating of the air of the intermediate space compared to the environment air, a continuous movement of air is created, ventilating in the chamber and keeping the insulation dry, keeping the energy efficiency of the building and the health of its occupants at the same time transforming the appearance of the building.
Ventilated cladding would
keep the external getting heated,
stop external sound,
protect against water ingress,
protect the structure of the building,
stop thermal bridging,
protect the health of the occupants.
SUBCATEGORIES
CHOOSE MANUFACTURERS or scroll down to see products