270mm x 130mm Abrasive Tool (Grinder) for Polystyrene EWI boards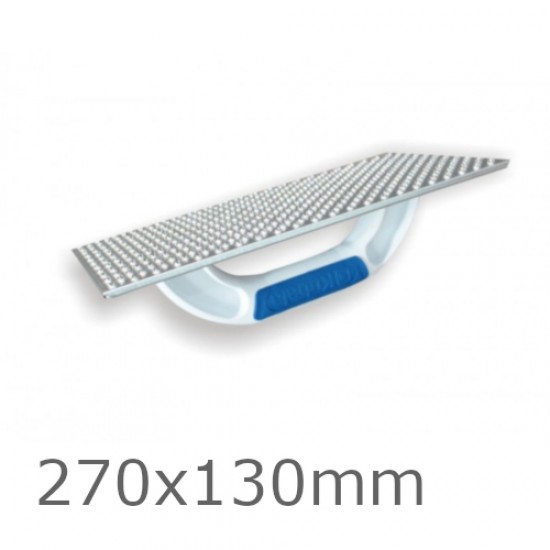 270mm x 130mm Abrasive Tool (Grinder) for Polystyrene EWI boards
Stock:

In stock, 1-2 days

Model:

270mm x 130mm

ZVM
Price: £24.00 (£28.80 inc VAT)
270mm x 130mm Abrasive Tool (Grinder) for Polystyrene EWI boards
270mm x 130mm Abrasive Tool (Grinder) for Polystyrene EWI boards, an essential tool used for rasping and smoothing polystyrene boards used for insulating external walls. The abrasive surface shaves off the unwanted sections of the polystyrene sheets to create a flat surface prior to adding the base coat layer on the EPS insulation. The rasping the EPS is also necessary to create a flat surface before rendering. It is lightweight and ergonomic efficient tool.
USING THE TOOL

Press the tool lightly against the polystyrene sheet,
Movements in small circles and always in one way, either clockwise or anticlockwise.