9mm RCM Renderflex - Cellulose Fibre Cement Render Carrier Board - 2400mm x 1200mm
9mm RCM Renderflex - Cellulose Fibre Cement Render Carrier Board - 2400mm x 1200mm
Fire Rating (Reaction to Fire): A2(Limited combustibility)
9mm Renderflex is a cellulose fibre cement based render carrier board, primarily used as base board for polymer modified render systems that offers substantial tensile strength and minimal movement, reducing stress applied to the render system. Renderflex has high resistance to ingress of moisture and humidity, and vermin and rot resistant. This board is basically maintenance free hence cost-effective.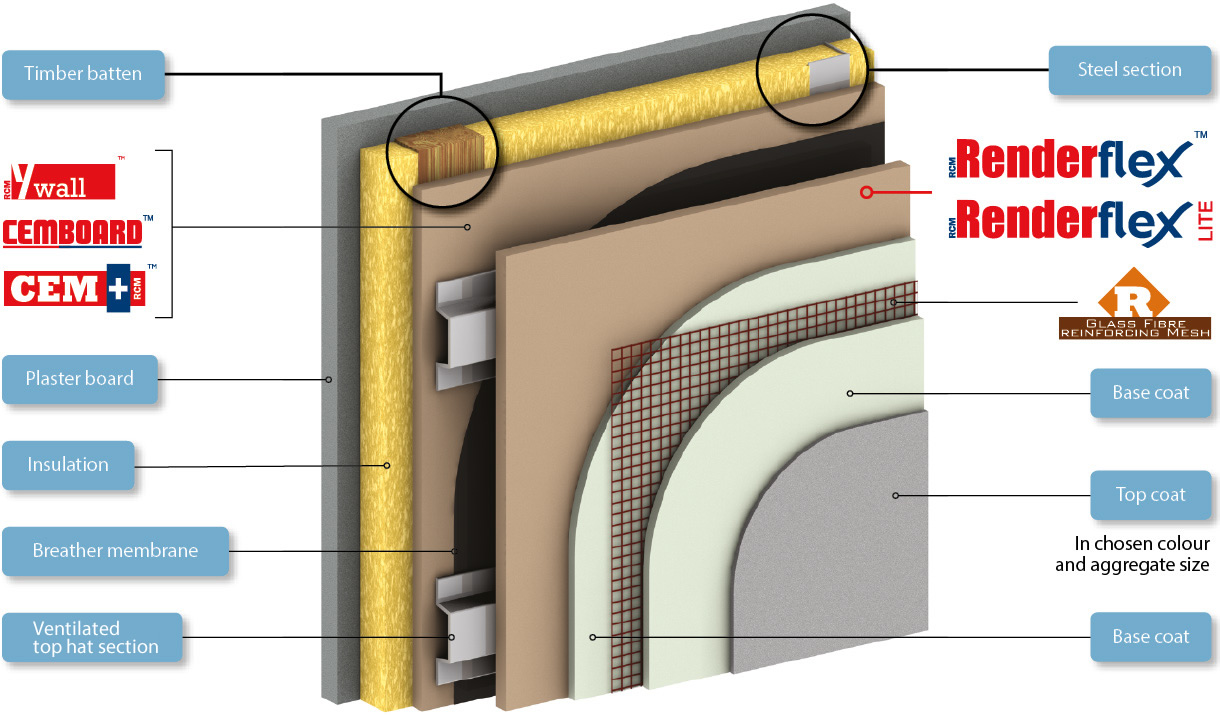 CHARACTERISTICS
Easy to cut, drill and install,
Excellent strength and stability,
Noncombustible,
Improved fire performance over timber,
High impact resistance,
Good water resistance,
Vermin and rot resistant,
Excellent acoustic properties,
Maintenance-free and cost-effective.

APPLICATION
Render carrier board

For polymer modified render systems



CERTIFICATION