Ceresit CT77 Mosaic Render - grain 1.2mm - 1.8mm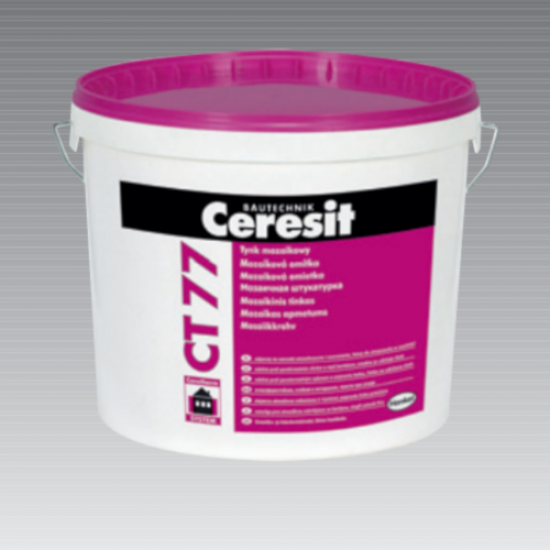 Ceresit CT77 Mosaic Render - grain 1.2mm - 1.8mm
£90.00 inc VAT
5 or more £68.00 (£81.60 inc VAT)
10 or more £67.00 (£80.40 inc VAT)
15 or more £65.00 (£78.00 inc VAT)
Stock:

5 - 7 days

Model:

25kg

Weight:

25.00kg

Ceresit
Ceresit CT77 Mosaic Render - grain 1.2mm - 1.8mm
Ceresit CT77 Mosaic Render is used for applying decorative colourful plasters to traditional plasters, concrete substrates, gypsum substrates and chipboards, gypsum boards, etc. It is made of coloured quartz gravels size of 1.2 mm - 1.8 mm and natural marble aggregates on a transparent resin binder, and when set, a colourful plaster is obtained. This mosaic render bridges existing scratches.
CHARACTERISTICS

Ready to use and easy to apply,
Flexible,
Resistant to weather conditions,
Good adhesion,
Resistant to abrasion,
Easy to keep clean.
APPLICATION
External walls,
Internal walls
Note: Once purchased this product is non-returnable.