25mm Galvanised Steel System Base Bead - length 2.5m
25mm Galvanised Steel System Base Bead - length 2.5m
25mm Galvanised Steel System Base Profile with optional PVC nosing which will provide additional protection against abrasion and corrosion.
Insulation board size: 15mm

Drip section width: 10mm
Overall system size: 25mm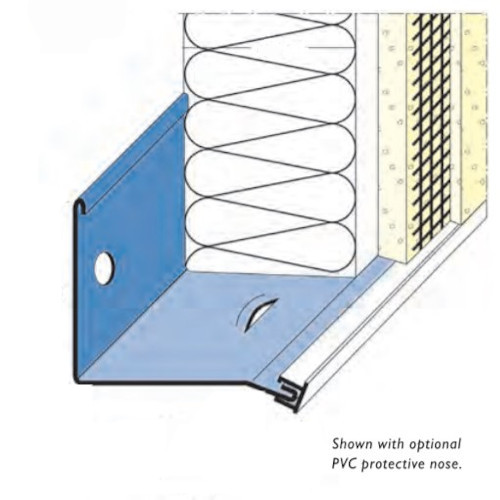 Note: This profile is also available in Stainless Steel. The PVC protective nose is available in White, Brown, Oatmeal, Grey or Terracotta. Please specify colour during checkout.